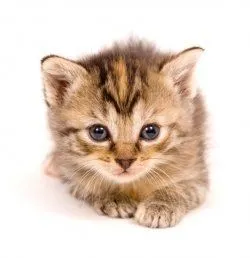 Kitty's Doctor has been providing quality veterinary care exclusively for cats in the Grosse Pointe area for over 20 years. Without exception, our goal is to provide a stress- free environment resulting in a pleasant veterinary experience for you and your cat. The moment you walk into our office you will feel right at home with our living room lobby, friendly staff and our resident cats. All of us at Kitty's Doctor are committed to helping cats live longer healthier lives.

Why should you bring your cat to Kitty's Doctor?
Love of cats - Each member of our staff came to work here because of their inherent love for cats
Experience - Because we treat cats exclusively, we have proven methods of treating even the most difficult cases
Handling - Our experienced staff can handle even the most disagreeable cats with care and safety
Stress-free environment - Because our clinic is free of dogs, your cat's stay with us is likely to be quiet and therefore, less stressful
Cleanliness - Cats are very clean by nature and so is the Kitty's Doctor facility

What types of routine services can you expect?
Examinations/Consultations
Vaccinations
Dental Care/Surgery
General Surgery
Grooming
Behavioral Consultation
Revolutionary Therapeutic Laser - Offering drug-free, surgery-free, pain-free option for a variety of problems

What types of diagnostic services are offered?
Viral Testing
General and Complex Blood Testing
Radiology
Microscopic Exams
Ultrasound